Welcome to Sistalocs & Braids!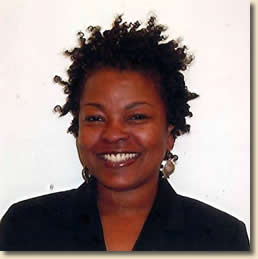 Sista Locks & Braids is the first african-american owned complete natural hair care salon in the Charlotte area.
We have been open since May 1998; all spent in the Historical Westend (Westside)of Charlotte. We are a family/community based business. Our success has been solely based on the customer service and professional nurturing that we give the whole family.
Sista started a revolution in the Charlotte area. The revolution is to instill in our people that they are beautiful in the skin they're in. To appreciate the glorious locks of hair that God gave us. We are a people who have been brainwashed to believe that we are only beautiful when we alter our God given attributes to suit society.
A society that does not care about our receding hair lines from the unnatural tension and over processing of chemicals. They don't care about the young women having to live with premature alopecia or the babies whom have no hair at all by the time they are in middle school.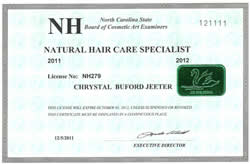 These are the challenges our community still face in the 21st century as we strive to love ourselves and well as forgive ourselves for the torture that put ourselves through trying to survive in this hostile black and white; light skin and dark skin world.....
So America, the revolution in on and popping and Sista Locs I & II will not quit until our sistas and brothas are recognized for our whole essence and sing in unison "I'm Black & I'm Proud Nappy Hair and All".
Peace,
Sista Chrystal (Owner)
Expert Dreadloc Removal, don't cut your locs; have them removed professional and save your hair. Call For Details. Prices May Vary.
704-395-6005
We have a poem to share with you that tells the story for us:
It's a process
Unlock to lock
From societal norms that bind
My thoughts, my actions, my mind
From expectations of whom I should be
Unofficial authors of my reality
I Must be UNLOCKED!
From false images projections beauty
Apart from me
That stifles and chains my innate creativity
From rules that say my hair must be straight
Or in a mainstream's line I will wait
I Must be UNLOCKED!
To seek truth and my life's meaning
Paying homage to REAL SELF and TRUE BEING
Finding connectedness to the mother
Gifts assigned to me as to no other
I SHALL BE UNLOCKED!
To take control of my life and my hair
And play rules my spirit calls fair
To let go days of perms, curls and press
To experience freedom in speech, styles and dress
I AM MOST TRULY LOCKED!
By Cynthia Raiford